TUKIKI
Regular price
€0.00 EUR
Sale price
€7.40 EUR
Unit price
per
Sale
Sold out
FEATURES
Gentle

65gr

Made in Italy with natural ingredients
Vegan
Handmade
Eco-friendly, plastic free
DESCRIZIONE
tukiki's intimate wash bars are an all around gentle solution: from the scent to the choice of ingredients, from the attention to the environment to the Ph.
We handpicked for you the sweetest flowers and plants to create a gentle mix even on the most delicate skin: chamomile extracts with their emollient, soothing and antimicrobial power. Aloe to ensure hydration.
Calendula for its anti-inflammatory and antibacterial properties. A recipe designed for intimate cleansing but also suitable for baby bathing and for the most delicate skins prone to irritation!
INCI

Sodium cocoyl isethionate, Aqua, Butyrospermum parkii butter (*), Stearic acid, Sodium myristoyl glutamate, Cetearyl alcohol, Sodium coco-sulfate, Helianthus annuus seed oil (*), Cocos nucifera oil (*), Glycerin, Kaolin, Lactic acid, Chamomilla recutita flower extract (*), Aloe barbadensis leaf juice (*), Inulin, Calendula officinalis flower, Parfum, Linalool, Citral, Coumarin, Citric acid, Limonene, Sodium benzoate, Potassium sorbate.
*da agricoltura biologica certificata
Inci

Sodium
cocoyl isethionate, Aqua, Butyrospermum parkii butter (*), Stearic
acid, Sodium myristoyl glutamate, Cetearyl alcohol, Sodium
coco-sulfate, Helianthus annuus seed oil (*), Cocos nucifera oil (*),
Glycerin, Kaolin, Lactic acid, Chamomilla recutita flower extract
(*), Aloe barbadensis leaf juice (*), Inulin, Calendula officinalis
flower, Parfum, Linalool, Citral, Coumarin, Citric acid, Limonene.

*da agricoltura biologica certificata


Come si usa?

strofinare il detergente intimo solido tra le mani fino a creare una schiuma
massaggiare per detergere, quindi risciacquare abbondantemente
View full details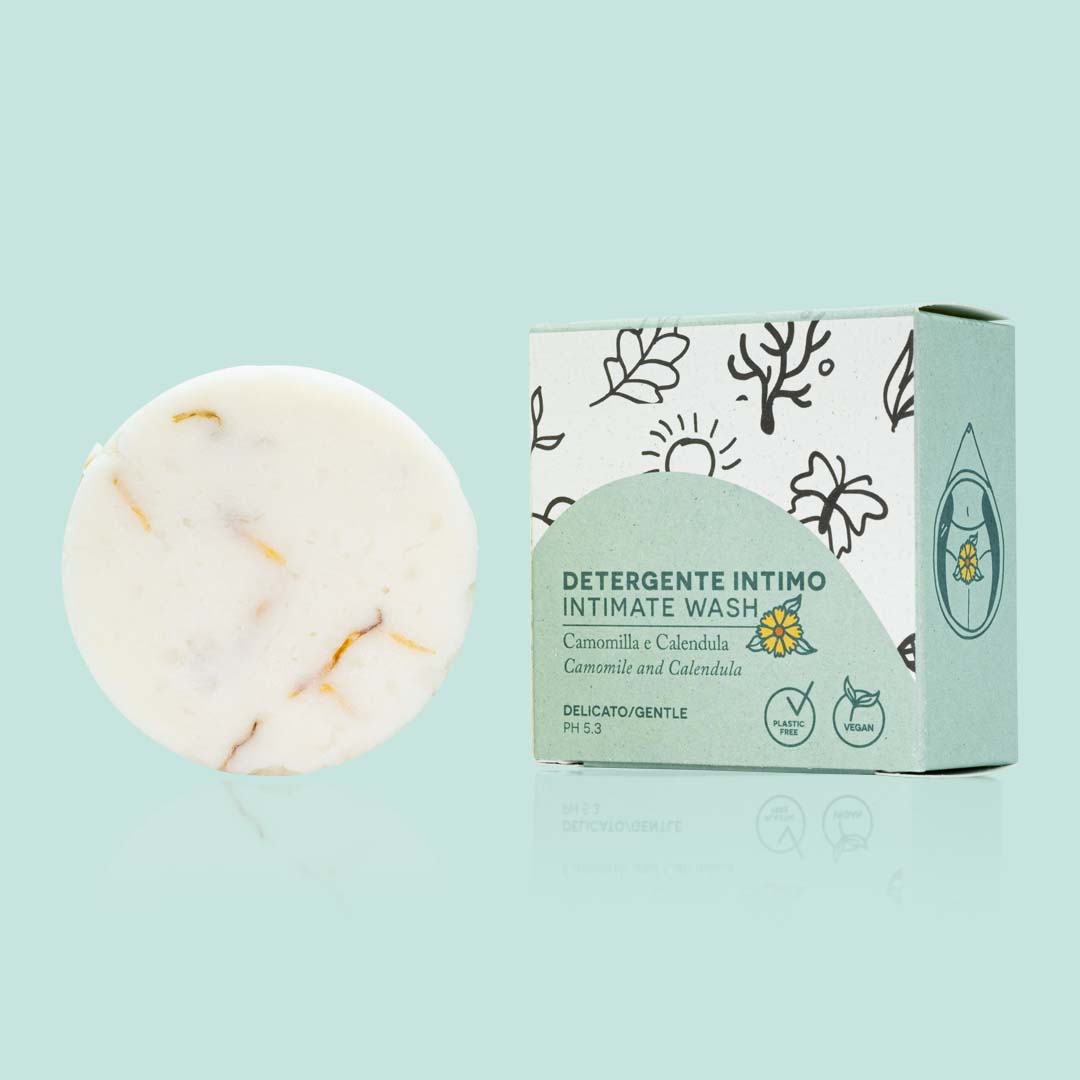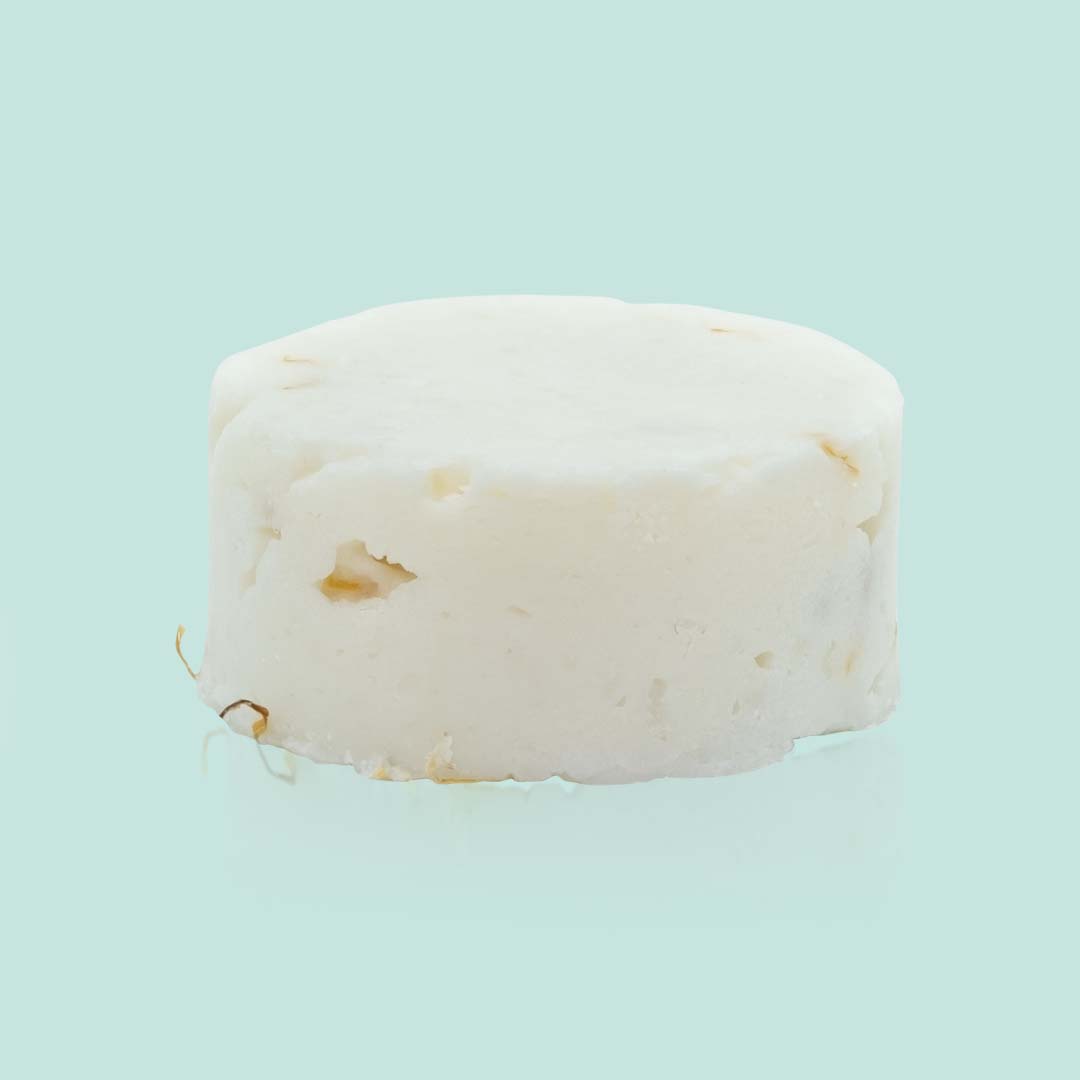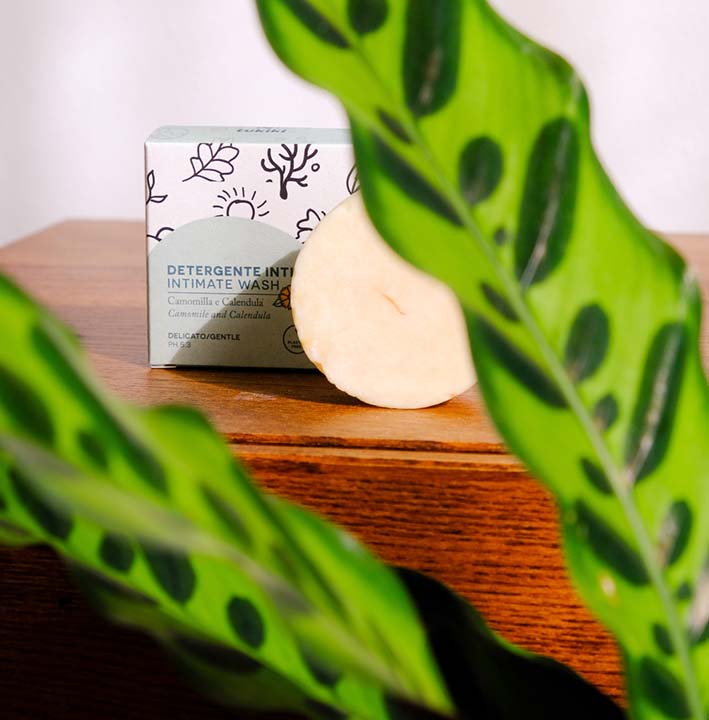 INTIMO
OTTIMA QUALITà
USO ANCHE PER MIO FIGLIO CHE HA LA PELLE MOLTO DELICATA
INTIMO
OTTIMA QUALITà
USO ANCHE PER MIO FIGLIO CHE HA LA PELLE MOLTO DELICATA